Contact Us
Address:Suite 807, TianAn Hi-tech Development Plzaza. No.555 North PanYu Road, PanYu DistrictGuangZhou, China.
Tel:020-39211238
Fax:020-39211286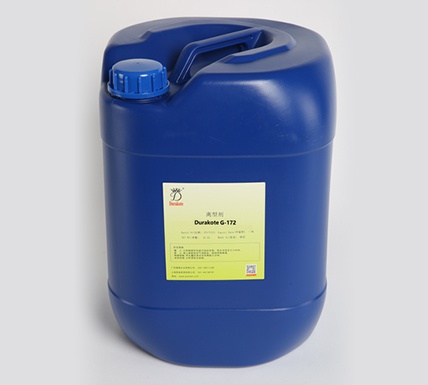 Internal release agent G-172
Brands:DURAKOTE

Types:

Field of application:

Introduction:G-172 is a very efficient internal release agent with lubricant properties, formulated for epoxy- resins.
G-172 is free of silicones. Due to its chemical consistency G-172 allows for post- treatment after release such as painting or foaming on top of the created surface without any additional treatment such as sanding.

G-172 is a ready to use formulation and is added directly to the epoxy resin. To achieve the good results, a careful admixing is imperative.

The exact dosage level of G-172 depends on the existing processing conditions and has to be evaluated by the customer. Normally the dosage (based on epoxy- resin solids) varies between 1,0 and 3,0 wt-%.




Handlig and storage:

The usual care by handling chemicals must be noticed. Keep container tightly sealed and store at room temperature. If stored at ambient temperatures this product has a shelf life of 12 months.




Safety advices:

Prevent the product to reach the environment. Refer to Material Safety Data Sheet for additional safety and handling information.